House & Garage Slabs
With many years of work in domestic concreting. We work with the property owner, then gather all of the materials, equipment, and labour to get the project done on time and to a high standard.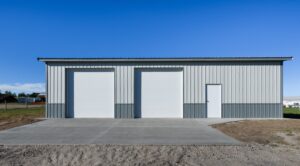 Garage Slabs:
Garage slabs are some of the smaller jobs that we do. They need to be finished with a 'helicopter trowel' to get the smooth finish you want. We have both the machinery and experience for work like this!
Waffle Slabs:
While not as strong, waffle slabs can be put down much faster than traditional slabs, appealing to volume builders. They are getting very popular as more developments go in.
Raft Slabs:
These slabs need a bit of excavation so that sand pads can be packed down to the required height. Then reinforcement with plastic and steel bars is laid down to exact dimensions before the slab is poured. Accuracy is very important here.