Concrete Layers
We will do everything from slabs to car parks to retaining walls. Our trade crew have years of solid experience doing them all, and can handle any size job that you need us to carry out commercial concrete .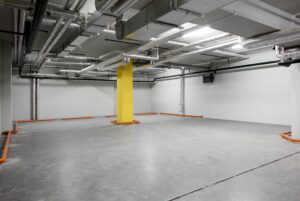 Commercial Concrete Types:
Large Slabs:
Large slabs of concrete are needed for things like factories, schools, and industry where they have high levels of heavy traffic. Detailed plans are needed to give you an accurate price. Different payment options are available depending on how the project is being financed.
Concrete Placement:
If all you're looking for is concrete placement, we have the tools and experience to give a great finish. Even offering the stylish burnt concrete look. The rates are competitive per square meter, just reach out to discuss with us the job you have in mind.
Carparks & Basements:
Concrete foundations and support structures are essential for basements, multistorey buildings. We are a highly qualified concrete layers Auckland ,  with many great recommendations around Auckland and will give you advice as to how your job should be done properly. Variables like thickness, drainage, reinforcements, and finish are things you need to know before undertaking a project.